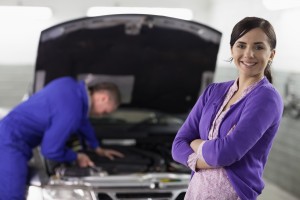 "We have a charming Main Street surrounded by a variety of homes. Our residents enjoy sharing the rich history and charm of our town, and our business owners have provided a variety of dining and shopping experiences." – NorthEastMD.org
A small town in beautiful Cecil County, Maryland, North East may not be the largest, with a population of just 3,572, but what the city lacks in size it makes up for in economic development. With a projected business growth of 28.96% over the next 10 years, North East is truly a small town on the rise. And while business growth may be great for the town as a whole, it means one thing for the town's current business owners: competition.
Does your business standout amongst the crowd? Why would someone choose your restaurant over North East's many other restaurants or even restaurants in neighboring cities? Why would someone trust their car to your auto repair shop instead of your competition? What sets your business apart?
Uniform Rental can help your North East Business stand out!
When potential customers have the option between big city service and small town charm, you have to prove your worth. And it all starts with the first impression. As they say, image is everything in business. You and your workers have to look the part! It really does make a difference…the way your employees look tells your customers a lot about your company. This means uniforms and uniform rental.
Attractive, well-fitting uniforms suggest efficiency and reliability, not only giving your employees that "look of confidence," but also giving potential customers confidence in your business.
Click Here to learn more about the benefits of uniform rental.
Uniform Rental in North East
As an independently owned, local business, Lord Baltimore understand the needs of your business. We are confident in our ability to provide you with service above and beyond uniform rental industry standards, offering proven, dependable solutions that will help your business succeed.
For over 30 years, Lord Baltimore has provided top quality uniform services throughout Maryland, Washington DC, northern Virginia, Southern Pennsylvania, and Delaware. Over this time, we have thrived because of our responsive, attentive, professional customer service.
To learn more about how Lord Baltimore can better meet the Uniform Rental needs of your North East business, please contact Joe Bateman at 800-292-1224 or visit LordBaltimoreUniform.com. We also handle towel rental for gyms and salons; apron, towels, and uniform, shop towel, fender cover and mat rental for manufacturing and automotive industries.
You can also follow Lord Baltimore on Facebook, Twitter, LinkedIn, and Google+.