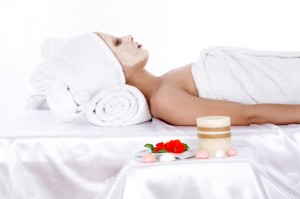 The Health and Fitness Industry in Harrisburg, Pennsylvania is very strong and constantly growing. And while this is good news for the people of Harrisburg, it can make it difficult for those of you who own gyms, fitness centers, and health clubs to set yourselves apart from the competition and turn a profit. Fortunately, Lord Baltimore Uniform has the solution: Towel Rental Services.
Gyms, fitness centers, and health clubs have a constant need for clean, fresh towels, with two options for handling this need. You can either choose to handle everything in house, which includes purchasing and installing an industrial washer and dryer, keeping them maintained and properly functioning (remember you are using them every day, all day, not like your equipment at home that you use 3 to 5 times a week), purchasing, cleaning, and replacing towels, or they can opt to use a towel rental service, which is not only easier, but will save you money.  Between purchasing and replacing towels, purchasing equipment and soap to wash those towels, and factoring in the additional energy, labor, and maintenance costs to do all this, you can quickly see why a rental towel service makes sense.
For over thirty years, Lord Baltimore Uniform has provided towel rental services throughout Maryland, DC, Delaware, Northern Virginia, and Southern Pennsylvania, including Harrisburg.  Our high level of customer service, coupled with our affordable prices has made us the go-to linen provider in the Harrisburg area. We offer our customers an alternative to the high volume corporate commercial laundries that are all too often big on volume but short on service.
Additional Benefits of Towel Rental Services
Save Money: As we have already mentioned, a towel rental service will save you money. There is no initial investment, there is no need to purchase towels, there is no need to purchase equipment, and there is no need to pay for any additional labor. Your towel rental service will handle everything for a flat, weekly fee.
Scalability: If you choose to handle everything in-house, what happens when your business grows? You will be forced to buy even more towels, even more equipment and you will need to pay someone for all of the additional labor. Meanwhile, with Lord Baltimore, we just add more towels at your request.
Customer Satisfaction: Providing towel service gives your customers a sense of privilege.  It shows your customers that you care about them and makes them feel important.  It has been shown that the feeling of being pampered is one of the strongest determining factors in customers renewing their memberships
Efficiency: Without having to worry about collecting and laudering all of those towels, you and your employees will have more time to focus on the business and, most importantly, your clients.
Profit: Last, but certainly not least, a rental towel service helps you turn a profit. Not only will you save money by outsourcing the laundering of your towels, but you can also provide towels to members as a "convenience", for a small fee.
If towel rental sounds like something you might be interested in, please contact Joe Bateman at Lord Baltimore Uniform at 800-292-1224 or visit LordBaltimoreUniform.com. Our high quality products and customer-centric approach to business make us the clear choice for all of your towel rental needs in Harrisburg, Pennsylvania. Our customer service program includes regular phone calls and follow-up visits to make sure everything is going smoothly and up to your high standards.
You can also follow Lord Baltimore on Facebook, Twitter, LinkedIn, and Google+.